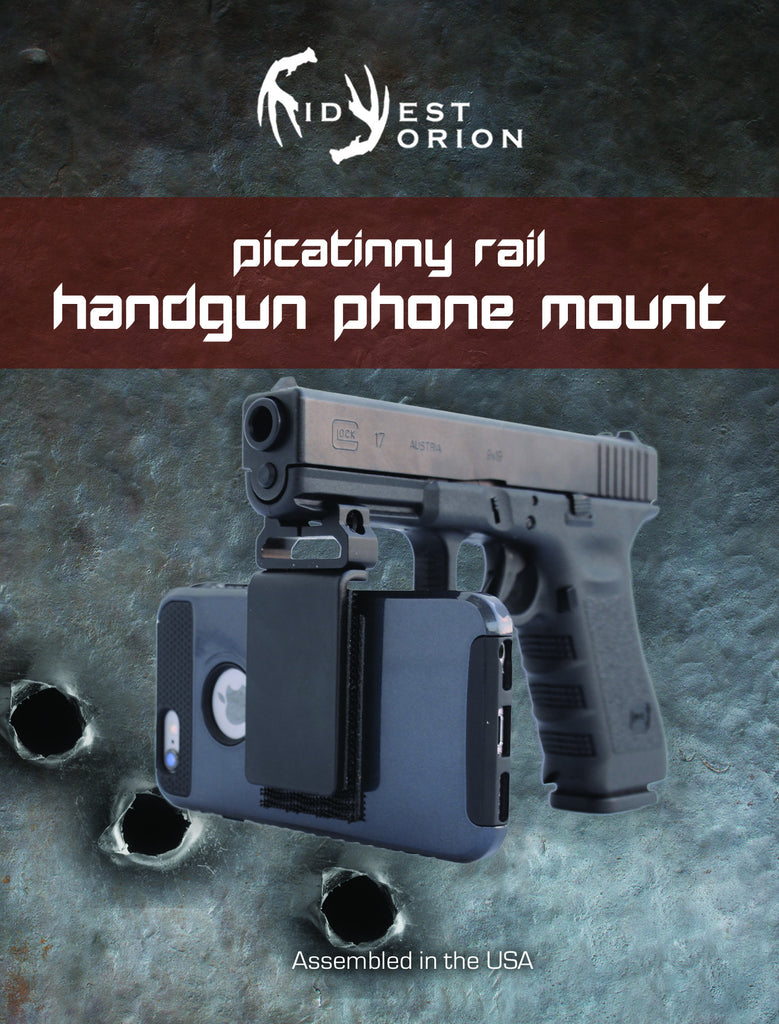 Handgun Camera Mount - Video Record Shots - Smartphone Mounts
This gun smartphone video camera mount for cell phones is a powerful training tool. Get immediate video feedback at the range or in the field. It attaches to any handgun with a picatinny rail. Attach your cell phone to the camera mount and video record your target sots. The powder coated and anodized aluminum construction is lightweight and durable. Video record your gun shots with your camera for fun, practice, or during the hunt.
Hand Gun Video Camera Mount - Smart Phone / Cell Phones Compatibility List

Samsung
Android
Galaxy
Edge
Droid
S5, S6, S7
Iphone (I-Phone)
Apple I Phones (All Models)

HTC
LG
Sony
Blackberry
Motorola
(Iphone 5, Iphone 6, Iphone 6S, Iphone 6S Plus, Iphone 7
Apple Camera Phones

Our hand gun cell phone video camera mount work with mostly all cellular smart phones using the phone camera to video record your shots. The hand gun camera mounts are not limited to just these phones models.
---
---
More from this collection